ISM-Arizona, Inc.
A Chapter of the Institute for Supply Management working together to advance the profession of supply management.
Arizona's Leading Supply Management Professionals
Advancing Global Standards for the Supply Management Profession
ISM—Arizona, Inc. has served purchasing and materials management professionals in Arizona for well over 65 years. ISM—Arizona is a not-for-profit professional educational association, that offers seminars, workshops, plant/DC tours and networking meeting programs specifically geared toward the ever-changing environment of procurement, materials management, and planning.
We are the Arizona chapter of the Institute for Supply Management® (ISM®) which through its network of over 50,000 professionals and 70+ chapters worldwide, offers its members the latest in professional development opportunities, literature and material references and research. With over 200 members, ISM—Arizona offers its members an excellent opportunity for both networking and education.
ISM-Arizona Upcoming Member Events
Wednesday, January 11, 2023 at 4:00 PM MST
Free for Active ISM-Arizona Members
CEHs: 1.0 Hours
Featured Speaker: TBD
More details coming in the next few weeks!
Register Now!
Thursday, January 12, 2023 at 12:00 PM MST
Free for Active ISM-Arizona Members
CEHs: 1.0 Hours
Featured Speaker:
Lisa Pope (President at Epicor)
In this webinar, Lisa Pope will discuss the successes and challenges she's faced when deploying Epicor's suite of ERP solutions.
Epicor provides technology solutions for the Automotive, Distribution, Manufacturing, and Retail sectors.
Register Now!
Thursday, January 26, 2023 at 12:00 PM MST
Free for Active ISM-Arizona Members
CEHs: 1.0 Hours
Featured Speaker:
Dr. Andrea Veech (Owner of Leadership Beach, LLC)
Quiet quitting. Leading in-person, hybrid, and remote teams. The Great "Resignation." Competition for talent. Any one of these threats is enough to keep you awake at night, but what is a Procurement Leader to do when they are all happening at once?
Join Dr. Andrea Veech where she will introduce you to the Four Competencies of Effective Leadership that will show you how to demonstrate behaviors that will increase your effectiveness and reduce the stressors of leadership.
Register Now!
MEMBER WEBINAR

Join the executive leaders from ISM and Resilinc as they come together as part of a quarterly series to discuss the latest and emerging risks and disruptions impacting global supply chains. ISM CEO Tom Derry and Resilinc CEO Bindiya Vakil will also provide insights based on respective data and research from both organizations.
EVENT

The ISM World in-person only experience gives you the opportunity to be face-to-face with thought leaders, peers and suppliers and have dedicated time to build your network and expand your knowledge on critical topics impacting the supply management profession. Get inspired by amazing keynotes, interact in engaging breakout sessions and have fun swapping supply chain "wins" (and war stories) in a variety of attendee celebrations and small group experiences.

THINK YOU WANT THE BEST OF BOTH WORLDS? Consider the ISM World all-access pass. Learn more. Read more about the All Access Pass
EVENT

The ISM Awards Gala is a black tie event to celebrate both individual and organizational award winners for the 2022 awards program. Guests will be able to rub elbows with the best and brightest of the profession and celebrating the incredible feats of both individuals and organizations.

The gala includes a cocktail reception, awards presentation and sit down dinner followed by music and dancing. Purchase individual tickets here or contact our ISM Member Services to purchase a table for your team.
Supply Management News & Reports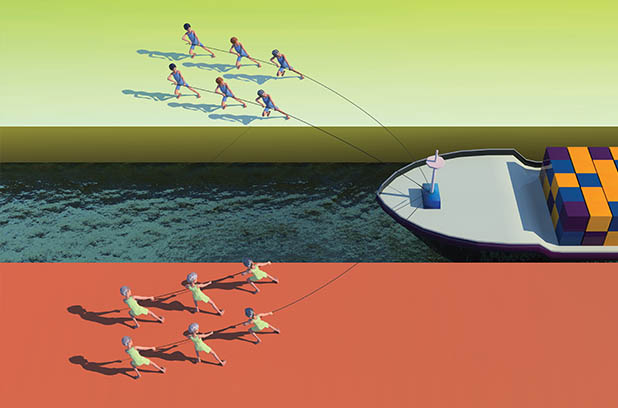 Read More